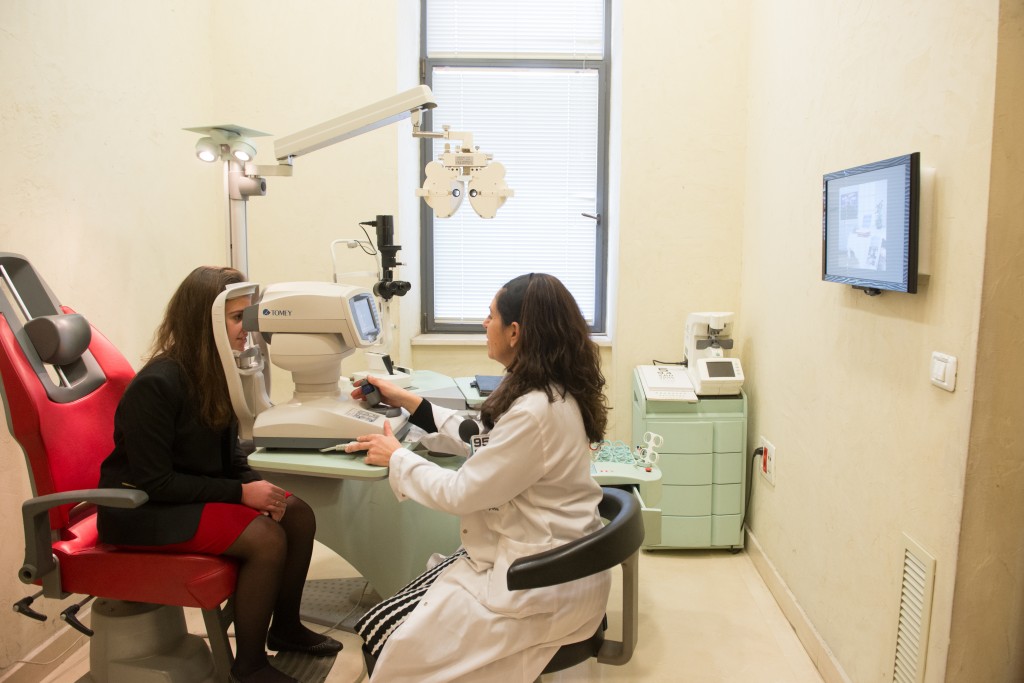 Our Services
We like to improve people's lives.
The optometrists are available Sunday thru Thursday between 9:00AM and 7:00PM, with no need to schedule an appointment in advance. We are here in order to provide the best treatment to each applicant.
A comprehensive eyesight examination is performed on site. Each applicant is entitled to choose the most suitable pair of glasses for him from among the 2000 frames on the display.90% of the glasses are assembled on site within one hour.
A "Museum Space" dedicated to scientific workshops in the field of vision, with the cooperation of the Jerusalem Science Museum.
The institute for audiology and communication difficulties is located on site. The first center in Israel and in the Middle East for treating and rehabilitating impaired eyesight problems.